Retail
·
Palm Beach Gardens - HearUSA HQ
Manager, Sales Implementation
We are looking for enthusiastic, committed professionals to help us achieve our mission and set a new standard in modern hearing care. Come and be part of the team that changes one million more lives.
We usually respond within a week
ABOUT US:
HearUSA is a leader in hearing health. We are on a mission to make hearing care simpler and more accessible than ever before, setting a new standard in modern hearing care. Our hearing center teams change lives by giving clients easy access to advanced hearing technology and outstanding care.
We are taking a stand and reducing the stigma around hearing loss. HearUSA is committed to our mission to change one million more lives in the next five years through Simply Excellent Hearing Care. As professionals, we're redefining delivery of hearing care and helping more people take charge of their hearing health.
We draw on the expertise and hearing care services of more than 360 hearing centers across the U.S. HearUSA is also part of the WSAudiology group, the largest manufacturer of hearing aids with 12,500 colleagues in 130 countries, passionate about helping millions of people regain and benefit from the miracle of hearing. 
ESSENTIAL DUTIES AND RESPONSIBILITIES:
Collaborate across HearUSA teams to identify and/or develop tools, resources, and training to more efficiently increase policy literacy at all levels of the organization
Work closely with senior leadership, analytics partners, subject matter experts, IT, and others to execute enterprise policy governance initiatives
Leverage feedback from field teams and internal customers to build quantified, substantiated business cases to drive upstream process improvements designed to help more clients hear in HearUSA hearing centers.
Effectively manage an ever-evolving workload, while confidently adjusting priorities, decisions, and actions to respond to changing business demands, unanticipated events, and new information.
Lead the continuous understanding of process effectiveness to capture additional volume and revenue, identifying and anticipating competitor's strategies and tactics across all channels.
Utilize current technology solutions to support change management and overall culture formation activities.
Establish enterprise policy governance program rules, processes, and procedures to ensure effective planning, supervision and control over enterprise data and its use.
Support and maintain an enterprise-wide governance framework for hearing center policies, with a focus on continuous improvement of quality and the protection of the policies through modifications to organization behavior.
Foster the cross-functional collaboration required to share information that will support and, in most cases, drive fact-based decisions; Assist business stakeholders with compliance.
REQUIREMENTS:

5-10 years experience in a multi unit management role
Experience developing policies, procedures, and best practices
Understanding of and experience introducing business efficiency and streamlining tools with frontline associates
Understanding of business principals in a healthcare setting.
Ability to work evenings and weekends, some travel may be required.
LIFESTYLE & BENEFITS:
Comprehensive Benefits Package
Paid Holidays & PTO Policy
401k Matching Program
Tuition Reimbursement
Employee, Family & Friends Hearing Aid Discount Program
Relocation Assistance
Service Days & Diversity, Equity & Inclusion Initiatives
The Company provides equal opportunity to all employees and prospective employees without regard to race, color, creed, religion, national origin, ancestry, sex, age, physical or mental disability, marital status, pregnancy, genetic information, sexual orientation, gender identity, protected veteran or military status, or any other consideration not related to the person's ability to do the job or otherwise made unlawful by federal, state, or local law.

Department

Role

Senior Manager, Field Execution

Locations

Palm Beach Gardens - HearUSA HQ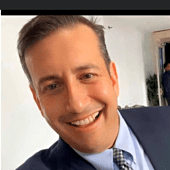 Contact
Adam Cohen
Corporate Recruiter – Human Resources
Palm Beach Gardens - HearUSA HQ
Retail
·
Palm Beach Gardens - HearUSA HQ
Manager, Sales Implementation
We are looking for enthusiastic, committed professionals to help us achieve our mission and set a new standard in modern hearing care. Come and be part of the team that changes one million more lives.
Loading application form
Already working at WS Audiology USA?
Let's recruit together and find your next colleague.