Information Technology
·
Palm Beach Gardens - HearUSA HQ
Retail IT Integration Architect
We are looking for enthusiastic, committed professionals to help us achieve our mission and set a new standard in modern hearing care. Come and be part of the team that changes one million more lives.
We usually respond within a week
ABOUT US:
HearUSA is a leader in hearing health. We are on a mission to make hearing care simpler and more accessible than ever before, setting a new standard in modern hearing care. Our hearing center teams change lives by giving clients easy access to advanced hearing technology and outstanding care.
We are taking a stand and reducing the stigma around hearing loss. HearUSA is committed to our mission to change one million more lives in the next five years through Simply Excellent Hearing Care. As professionals, we're redefining delivery of hearing care and helping more people take charge of their hearing health.
We draw on the expertise and hearing care services of more than 360 hearing centers across the U.S. HearUSA is also part of the WSAudiology group, the largest manufacturer of hearing aids with 12,500 colleagues in 130 countries, passionate about helping millions of people regain and benefit from the miracle of hearing. 
ESSENTIAL DUTIES AND RESPONSIBILITIES:

Assists in the definition and executes system requirement specification deliverables based on business requirements.
Anticipate customers' analytic needs and proactively conceptualizes and champions high-value data integration solutions.
Lead the design of complex customer analytic solutions by applying expert level understanding of data integration best practices.
Assist business partners with defining business requirements as needed.
Defines and executes analysis / data mapping specification deliverables based on approved requirements and system requirement specifications.
Knowledge and experience with UML.
Defines systems scope and objectives based on both user needs and a thorough understanding of business systems and industry requirements.
Facilitate requirements gathering sessions as needed.
Responsible to identify alternatives to solve the business and/or technical issues that arise. Manage enterprise requirements and modeling artifacts from a systems perspective.
Ability to identify and resolve system, subsystem and component dependencies and concerns. Work with various IT partners to ensure the optimal performance of the application which may include DBAs, DevOps, applications owners, etc.
Assist in the creation and evaluation of System and Integration test cases
Six to eight years prior solution architecture/analysis experience.
REQUIREMENTS:

Six to eight years prior solution architecture/analysis experience
3-5 years experience participating in the development of Data Integration or Business Intelligence / Data Warehousing systems. Azure Data Factory and MS SQL Server experience preferred.
Experience working with customers from the initial development of business requirements utilizing the Agile/Scrum framework and providing on-going maintenance and support.
Experience with multiple tools for requirements management and modeling
Excellent Facilitation skills
Excellent verbal and written communication skills
Exemplifies teamwork and serves as a role model. Ability to successfully facilitate collaboration across multiple functions, departments and levels. Unquestionable ethics & integrity.
Ability to set goals and work with minimal direction
Excellent understanding of contemporary requirements engineering techniques and the ability to apply them in the context of various software development life cycles.
Aptitude for gaining deep knowledge of the industry and business, and proactively using this knowledge to deliver meaningful results.
Track record of consistently driving projects to completion and taking accountability for work and results. Confronts tough issues and situations.
Consults with clients and teammates to identify all facets of an issue and generates a solution. Understands potential impacts to processes and systems across the organization and factors these into solutions. Excellent conceptualization, analytical and logic skills.
Ability to effectively and professionally communicate, both orally and in writing. Ability to articulate and translate technical language to non-technical customers. Influences at all levels across the company within span of control.
Bachelor's degree in Computer Science or a related discipline, eight to ten years of diverse work experience in IT and/or management.
Demonstrates and promotes creativity and innovation. Proactively seeks out alternative solutions to business problems
LIFESTYLE & BENEFITS:
Comprehensive Benefits Package
Paid Holidays & PTO Policy
401k Matching Program
Tuition Reimbursement
Employee, Family & Friends Hearing Aid Discount Program
Relocation Assistance
Service Days & Diversity, Equity & Inclusion Initiatives
Pays: $120,000-$130,000
The Company provides equal opportunity to all employees and prospective employees without regard to race, color, creed, religion, national origin, ancestry, sex, age, physical or mental disability, marital status, pregnancy, genetic information, sexual orientation, gender identity, protected veteran or military status, or any other consideration not related to the person's ability to do the job or otherwise made unlawful by federal, state, or local law.

Department

Role

Retail Systems

Locations

Palm Beach Gardens - HearUSA HQ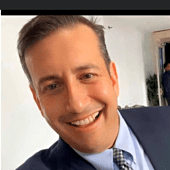 Contact
Adam Cohen
Corporate Recruiter – Human Resources
Palm Beach Gardens - HearUSA HQ
Information Technology
·
Palm Beach Gardens - HearUSA HQ
Retail IT Integration Architect
We are looking for enthusiastic, committed professionals to help us achieve our mission and set a new standard in modern hearing care. Come and be part of the team that changes one million more lives.
Loading application form
Already working at WS Audiology USA?
Let's recruit together and find your next colleague.