Retail
·
Palm Beach Gardens - HearUSA HQ
Claims Generalist (HEARUSA Workers Compensation Network)
We are looking for enthusiastic, committed professionals to help us achieve our mission and set a new standard in modern hearing care. Come and be part of the team that changes one million more lives
We usually respond within a week
 ABOUT US:
HearUSA is a leader in hearing health. We are on a mission to make hearing care simpler and more accessible than ever before, setting a new standard in modern hearing care. Our hearing center teams change lives by giving clients easy access to advanced hearing technology and outstanding care.

We are taking a stand and reducing the stigma around hearing loss. HearUSA is committed to our mission to change one million more lives in the next five years through Simply Excellent Hearing Care. As professionals, we're redefining delivery of hearing care and helping more people take charge of their hearing health.
We draw on the expertise and hearing care services of more than 360 hearing centers across the U.S. HearUSA is also part of the WS Audiology (WSA) family, a global leader with over 11,000 employees in 125 markets and 2 global headquarters.
 ESSENTIAL DUTIES AND RESPONSIBILITIES:
The Claim Coordinator is responsible for actively coordinating Harmony Hearing referrals. He/she is responsible for maintaining accurate, detailed and timely records daily. The Claim Coordinator assures excellent communication with claimants, providers and clients, and ensures a consistent, quality experience in every interaction. The Claim Coordinator is a team player that is willing to participate in the growth of Harmony Hearing LLC. and able to assist where needed.
Receive claim information from clients and effectively communicate claimant status with clients.
Maintain claimant information in CRM system
Receive calls from claimants and effectively communicate the status of claims and how the claims process works.
Process orders from claimants and ensure orders are entered into CRM.
Ensure proper invoicing to customers by referencing CRM software
Effectively communicate with co-workers on status, assistance and any helpful information needed.
Ship hearing aid supplies to workman's comp claimants
Obtain purchase order from appropriate DME for hearing aid supply orders
Input and send purchase orders to billing department in a timely manner
Send invoices to DME billing departments
Answer phones and direct calls to appropriate party
Accept deliveries from USPS, UPS, and FedEx and distribute accordingly
REQUIREMENTS:

Autonomy
Self-motivated, dependable, organized; Ability to perform assignments and tasks accurately and within prescribed time-frames, as well as against broad business objectives, with little or no intervention; Follow Harmony Hearing Policies and Procedures
Collaboration
Team oriented; Ability to work with: peers, subordinates, clients, vendors, and executives; Share knowledge and skills with others; actively contributes in meetings; Demonstrate Harmony Hearing values, specifically integrity and respect of all people.
Complexity & Problem Solving
Identify, analyze and evaluate fundamental problems in a complex environment
Exercise highly seasoned judgment and patience in establishing approaches for ensuring resolutions
Decision Making
Develop and recommend strategy in a timely manner.
Employee development
Develop forums to enhance transfer of knowledge and foster continuous learning
Contribute, as requested, to the coaching and training of Harmony Hearing staff regarding the business needs and goals of provider relations.
Negotiation
Demonstrate the ability to balance individual dignity, client needs, and fiscal responsibility for Harmony Hearing
Demonstrate consistent satisfaction of all parties involved.
Operational process development
Demonstrate tangible continuous improvement, driven by personal and supervisory assessment of strengths and weaknesses and pursuit of training and development opportunities
Results
Provide significant contribution to and impact on organization with consistent high-quality delivery and output.
LIFESTYLE & BENEFITS:

Comprehensive Benefits Package
Paid Holidays & PTO Policy
401k Matching Program
Tuition Reimbursement
Employee, Family & Friends Hearing Aid Discount Program
Relocation Assistance
Service Days & Diversity, Equity & Inclusion Initiatives
Pays:$21hr.
The Company provides equal opportunity to all employees and prospective employees without regard to race, color, creed, religion, national origin, ancestry, sex, age, physical or mental disability, marital status, pregnancy, genetic information, sexual orientation, gender identity, protected veteran or military status, or any other consideration not related to the person's ability to do the job or otherwise made unlawful by federal, state, or local law.
Department

Locations

Palm Beach Gardens - HearUSA HQ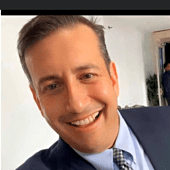 Contact
Adam Cohen
Corporate Recruiter – Human Resources
Palm Beach Gardens - HearUSA HQ
Retail
·
Palm Beach Gardens - HearUSA HQ
Claims Generalist (HEARUSA Workers Compensation Network)
We are looking for enthusiastic, committed professionals to help us achieve our mission and set a new standard in modern hearing care. Come and be part of the team that changes one million more lives
Loading application form
Already working at WS Audiology USA?
Let's recruit together and find your next colleague.