Retail
·
Palm Beach Gardens - HearUSA HQ
Human Resources Generalist
We are looking for enthusiastic, committed professionals to help us achieve our mission and set a new standard in modern hearing care. Come and be part of the team that changes one million more lives
We usually respond within a week
ABOUT US:
HearUSA is a leader in hearing health. We are on a mission to make hearing care simpler and more accessible than ever before, setting a new standard in modern hearing care. Our hearing center teams change lives by giving clients easy access to advanced hearing technology and outstanding care.
We are taking a stand and reducing the stigma around hearing loss. HearUSA is committed to our mission to change one million more lives in the next five years through Simply Excellent Hearing Care. As professionals, we're redefining delivery of hearing care and helping more people take charge of their hearing health.
We draw on the expertise and hearing care services of more than 360 hearing centers across the U.S. HearUSA is also part of the WSAudiology group, the largest manufacturer of hearing aids with 12,500 colleagues in 130 countries, passionate about helping millions of people regain and benefit from the miracle of hearing. 
 ESSENTIAL DUTIES AND RESPONSIBILITIES:
Support the Director of Human Resources in employee relation issues by reviewing and editing draft disciplinary documents, and providing feedback to managers.
Manage and track background and drug screen processes. Provide updates to hiring managers periodically.
Administer leave of absences (FMLA, Disability) and requests for reasonable accommodations to ensure compliance with federal and state laws, and company policies.
Manage worker's compensation claims and reporting, and assist employees as needed.
Responsible for implementing and conducting new hire orientation sessions for all new hires live and virtual.
Execute revisions to documents on the HR intranet to ensure that the latest versions of all HR forms and documents are available to all employees.
Conduct audits of various HR documents and HR files as instructed by VP/Director of Human Resources.

Streamlining and recommendations on continuous process improvements.
Responsible for sending all new hires 30, 45, 90 day surveys and exit surveys to departing employees, and analyze results.
Perform other duties as assigned by the Director of Human Resources.
REQUIREMENTS:

 Demonstrates foundational knowledge of HR policies and practices, compliance requirements, and risk implications of HR including: employee relations, performance management, discrimination, harassment, recruiting and hiring, compensation, benefits and payroll.
• Strong organizational skills with the ability to prioritize, plan, organize, and manage administrative tasks.
• Strong communication and interpersonal skills.
• Excellent customer service and team orientation.
• Able to maintain confidential and sensitive information.
• Strong interpersonal abilities and service-oriented. Able to establish and maintain effective relationships at all level. Comfortable addressing issues directly and in a professional and friendly manner.
• Strong decision making and problem-solving abilities.
2 - 4 years of HR experience
LIFESTYLE & BENEFITS:
Comprehensive Benefits Package
Paid Holidays & PTO Policy
401k Matching Program
Tuition Reimbursement
Employee, Family & Friends Hearing Aid Discount Program
Relocation Assistance
Service Days & Diversity, Equity & Inclusion Initiatives
The Company provides equal opportunity to all employees and prospective employees without regard to race, color, creed, religion, national origin, ancestry, sex, age, physical or mental disability, marital status, pregnancy, genetic information, sexual orientation, gender identity, protected veteran or military status, or any other consideration not related to the person's ability to do the job or otherwise made unlawful by federal, state, or local law.

Department

Locations

Palm Beach Gardens - HearUSA HQ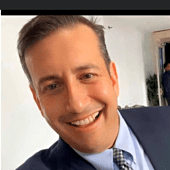 Contact
Adam Cohen
Corporate Recruiter – Human Resources
Palm Beach Gardens - HearUSA HQ
Retail
·
Palm Beach Gardens - HearUSA HQ
Human Resources Generalist
We are looking for enthusiastic, committed professionals to help us achieve our mission and set a new standard in modern hearing care. Come and be part of the team that changes one million more lives
Loading application form
Already working at WS Audiology USA?
Let's recruit together and find your next colleague.