Retail
·
Palm Beach Gardens - HearUSA HQ
Claims Generalist (MedPlus Hearing Solutions)
We usually respond within two weeks
ABOUT US:
MEDPlus was founded on the idea of creating a customer service centric, technology driven, workers' compensation claims processing organization. We understand claims adjusters, self-Insured companies and other organizations need a service company that saves time and money, which is also easy to work with.
ESSENTIAL DUTIES AND RESPONSIBILITIES:

The Claims Generalist is responsible for actively coordinating MEDPlus Solutions referrals. He/she is responsible for maintaining accurate, detailed, and timely records daily. The Claims Generalist assures excellent communication with claimants, providers, and clients, and ensures a consistent, quality experience in every interaction. The Claims Generalist is a team player that is willing to participate in the growth of MEDPlus Solutions LLC, and able to assist where needed.
Receive claim information from clients and effectively communicate claimant status with clients.
Maintain claimant information in CRM and TCM billing system
Receive calls from claimants and effectively communicate the status of claims and how the claims process works.
Process orders from claimants and ensure orders are entered into CRM and TCM billing system.
Ensure proper invoicing to customers by referencing CRM software and TCM
Effectively communicate with co-workers on status, assistance and any helpful information needed.
Shipping supplies to workman's comp claimants
Obtaining purchase orders from appropriate DME for supply orders
Input and send purchase orders to billing department in a timely manner
Send invoices to billing departments
Answer phones and direct calls to appropriate party
Accept deliveries from USPS, UPS, and FedEx and distribute accordingly
REQUIREMENTS:
Candidates should have at least 1-2 years' of experience in a claims processing environment (preferably healthcare-oriented);
Billing background is a huge plus;
Ability to handle a high volume of calls and emails daily, ability to multitask, and work effectively and quickly with a software system.
Customer service skills are a must;
Ability to pivot and change direction multiple times a day when necessary;
Self-motivated, dependable, organized; Ability to perform assignments and tasks accurately and within prescribed timeframes, as well as against broad business objectives, with little or no intervention; Follow MEDPlus Solutions Policies and Procedures;
Team oriented; Ability to work with: peers, subordinates, clients, vendors, and executives; Share knowledge and skills with others; actively contributes in meetings; Demonstrate MEDPlus Solutions values, specifically integrity and respect of all people.
Identify, analyze, and evaluate fundamental problems in a complex environment
Exercise highly seasoned judgment and patience in establishing approaches for ensuring resolutions;
Develop and recommend strategy in a timely manner;
Demonstrate the ability to balance individual dignity, client needs, and fiscal responsibility for MEDPlus Solutions
Educational requirement: High School diploma or equivalent.
We offer competitive salaries, generous benefits packages (health, dental, vision insurance; 401k with company match), and lots of career development opportunities—we love promoting from within!
**This role will be a hybrid role (2-3 days/week in our Palm Beach Gardens, FL office location; 2-3 days of remote work.**
*Salary range: $19-21/hour (commensurate with experience) + benefits package*
Job Type: Full-time
Department

Locations

Palm Beach Gardens - HearUSA HQ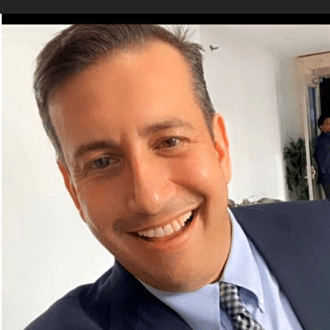 Contact
Adam Cohen
Corporate Recruiter – Human Resources
Palm Beach Gardens - HearUSA HQ
Retail
·
Palm Beach Gardens - HearUSA HQ
Claims Generalist (MedPlus Hearing Solutions)
Loading application form
Already working at WS Audiology USA?
Let's recruit together and find your next colleague.